WCDA has some Great Loan Programs!
WCDA just released a NEW Conventional Loan Program that opens doors for more home buyers in Wyoming… most importantly, you do NOT have to be a first time home buyer, and there is no WCDA purchase price limit!
The following are highlights of the program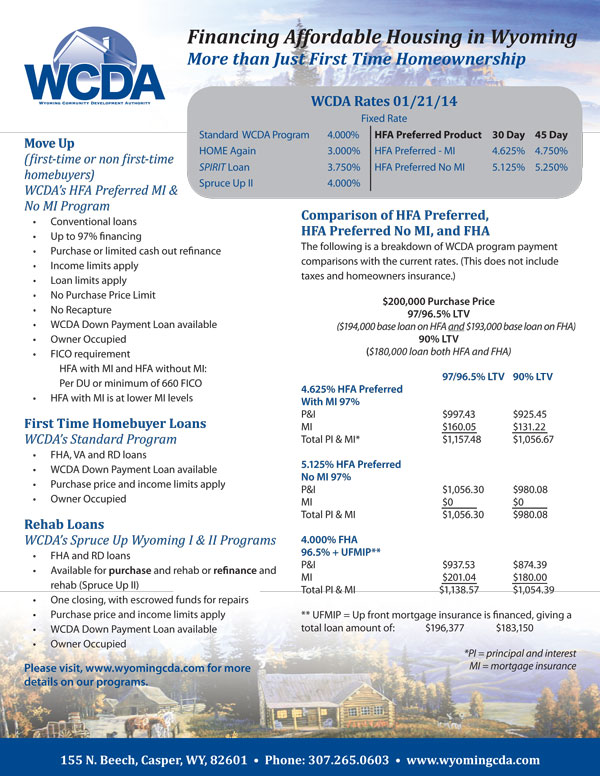 ~*~*~*~*~
To see if you qualify for any of the WCDA loan programs,
simply complete my Free and Confidential Loan Application.
Let's find out now!! It's Quick, Easy & Free!
Verification of qualification will be provided within 24-48 business hours!
~*~*~*~
Let us do all the work for you! It's quick, easy & hassle free!

If you have already been qualified for a mortgage loan,
sign up for my Property Alert Service!
This FREE service will set you up to see all the homes for sale in Casper that match
your buying criteria, from all the real estate agents in our area!
You'll know about the homes before the average buyer will!
*rates and terms subject to change without notice; rates reported effective the date listed here as provided by wyomingcda.com